Founded in November 1994, RM Engenharia is a company specialized in industrial services. Its owner and manager, the engineer Roberto Marcondes Rodrigues, used his three-decade experience to consolidate the company's position in the market, based on these three powerful foundations:
A modern management philosophy that aims, among many things, to combine entrepreneurship and social responsibility, team development and meeting the expectations of customers and suppliers.
The expressive history of our work.
The spontaneous propaganda made by our clients.
This trajectory of successful achievements, which constitutes a history of dynamism and seriousness, has produced valuable awards and has consecrated RM Engenharia as a respected brand in the market of industrial service providers.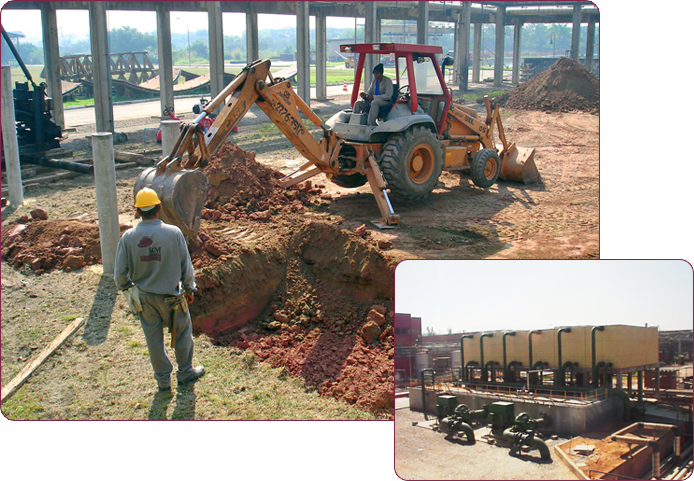 GENERAL INFORMATION
Company Name
RM Rodrigues Engenharia e Serviços Ltda.
CEO
Roberto Marcondes Rodrigues
CNPJ
00.289.952/0001-77

(company's registration number)

Address
Rua Almirante Grenfall, 405 - Bloco 3 - Salas 105, 106, 609 e 610 - Parque Duque - Duque de Caxias - RJ
Brazil - CEP 25085-135
Phone
+55 21 36619700
E-mail
contato@rmrodrigues.com.br
Activities
Projects, Construction, Building Renovation, Structural Recovery and Reinforcement (concrete), Metallic Structures and Industrial Assembly.
See also: